Jesus is for everyone…
…even you.
This is good, and it is pleasing in the sight of God our Saviour, who desires all people to be saved and to come to the knowledge of the truth. 1 Timothy 2:3-4 ESVUK

The Lord is not slow to fulfil his promise as some count slowness, but is patient towards you, not wishing that any should perish, but that all should reach repentance. 2 Peter 3:9.
Repentance.
The keyword in the second passage above is repentance. It is one of the keywords in the New Testament, John the Baptist paved the way for Jesus coming, Jesus started his ministry by preaching repentance, he sent the 12 Apostles out to preach repentance, then he sent out the 72 to preach repentance. Even on the cross, he prayed for his Father to forgive those who did not know what they were doing. Repentance and forgiveness are intertwined in the teaching of Jesus.
Repentance is not about being sorry, it is about changing your actions to not doing what you did that hurt people and doing something that helps them instead. It may contain sorrow for hurting people but goes much further. The reason we have to love our neighbours as we love ourselves is that God who loves us and loves them too. Repentance is the lifestyle of the Christian, those who claim to be already holy on earth are deceived, either by others or themselves. (We are in Christ in the heavens, and free from sin there because Jesus Christ is free from sin. In earth, however, we still struggle.)
If we say we have no sin, we deceive ourselves, and the truth is not in us. If we confess our sins, he is faithful and just to forgive us our sins and to cleanse us from all unrighteousness. If we say we have not sinned, we make him a liar, and his word is not in us. 1 John 1:8-10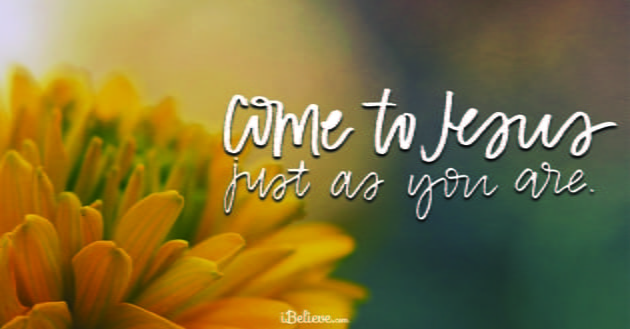 Love.
God loves you, not because you are a good person but because it is God's nature to love, God is love.  God does not love us because we are good, we can be made good because God loves us. God loved the world so much that he became human in Jesus Christ and gave himself so that we might have life, full abundant life, not just now, but forever. We were still sinners when Jesus died for us; so unclean that God could not look on us. There is no one too unclean, so sinful, so bad that God does not love them and wishes they will come to repentance for their own sake. God wants the very best for all people.
There is neither Jew nor Greek, there is neither slave nor free, there is no male and female, for you are all one in Christ Jesus. Galatians 3:28
If Paul were writing that letter today would his lost be any different? I do not think it is exhaustive in any case, all can come to Christ, and Christ turns no one away. I can imagine Paul writing now, "There is neither person of colour or white, there is no straight or LGBT+, there is neither Brexiteer nor Remoaner, for all are one in Christ Jesus."
Reader, it does not matter who you are, Jesus accepts all who come to him. Why not come to him now?